At PG, we approach training as a practice more than as a workout. We're intentional in our movements and mindful of how we feel as we train. With everything we do, we strive to ensure there's a larger goal we're aiming for. We take the time to reflect on our training to learn from it and improve every day.
CLASS SCHEDULE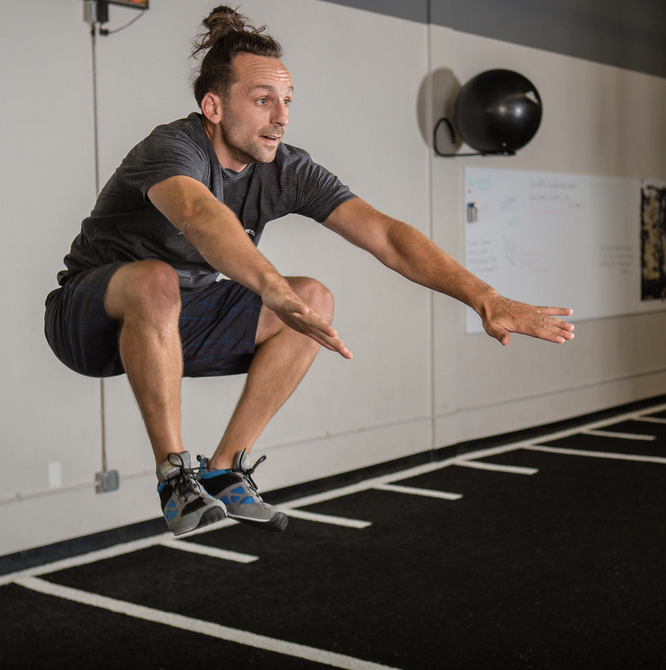 Move Sweat Smile - Wed @ 12pm
Designed to make you move in a fun and new way. This is a plyometric and agility class that focuses on hip, knee and ankle strength and mobility. This class will teach you to move like an athlete, taking your athleticism to the next level using bodyweight exercises such as animal movements, jumping and balancing. You will sweat, you will learn and you will leave with a smile ;)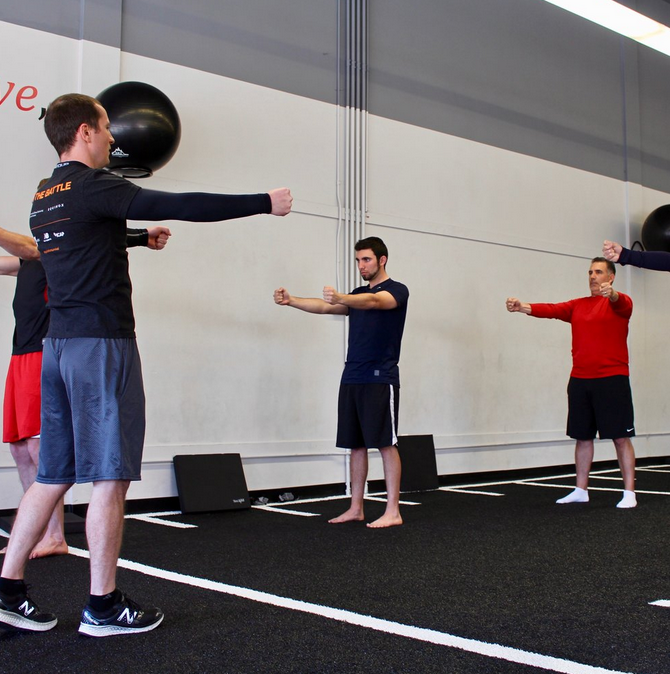 Kinstretch was designed by medical professionals to maximize body control, increase flexibility and expand usable ranges of motion. The methodology ensures maximal joint longevity & performance in sport (and in life). Taking this class is more than just a workout, it's an expedition along the frontier of your movement capabilities.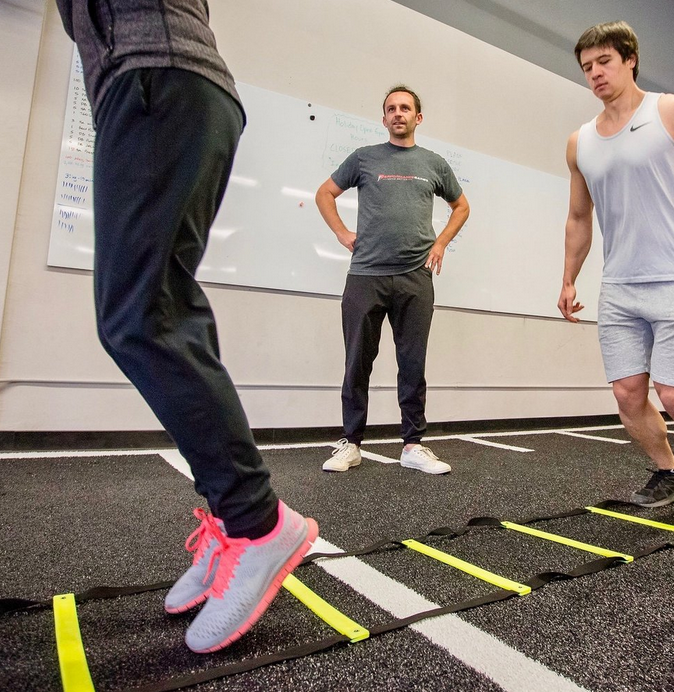 iCardio - Wed @ 6am, Fri @ 12:15pm
iCardio is a cardio circuit class that keeps you moving. Cardio through weights and body weight exercises will challenge you and your muscular endurance. With a mixture of plyometrics, kettlebells, weights, TRX and other equipment you are pushed to your cardiovascular limit with unconventional exercise combinations.
KB Power Hour - Mon/Thu @ 6am
Get ready to fall in love with kettlebells! These classes focus on explosive kettlebell movements while cultivating joint stability. You can expect advances in your range of motion and an increase in strength through hip hinges, deadlifts & squats.
Fast & Functional - Tue/Thu @ 12pm
These 50-minute circuit based classes are structured to get you out of zombie mode for a mid-day recharge. The focus falls on a foundation of core development and fat loss all while having fun. This class utilizes a variety of tools such as suspension, kettlebells, stability balls, skateboards, and more. Expect to get fast and functional skills in minimal time! *All experience levels are welcome!
Core Conditioning - Sun @ 7:30am, Mon @ 6pm, Tue @ 5:15am, Fri @ 6am
Influenced by an eastern approach of "core first" to strengthen and develop oneself. The core and full body circuit training class focuses on flat back to progressions of instability, suspension and resistance. A complete workout starting from the "core" then branching outward through your body. High intensity intervals to spike the heart rate and get you burning calories.
Handstands, Cartwheels, and Muscle-ups, oh my! This class is all about gymnastics, calisthenics, and natural movement. Learn how to use your own body weight to build Functional Dynamic Strength (FDS) and attain amazing new skills on the bars, rings, parallettes, and floor. Join this fun and multifaceted class to develop your strength, agility, awareness, balance, coordination, and flexibility.
Performance Breathing - Thu @ 7pm
Explore the power of your breath with this 30 minute session. Learn how to become a better and more efficient breather with practice of breathing mechanics and mindfulness. Unwind from your workout or your work week, learn how to unlock new aspects of your performance and walk away feeling relaxed, focused and energized for whatever's to come next.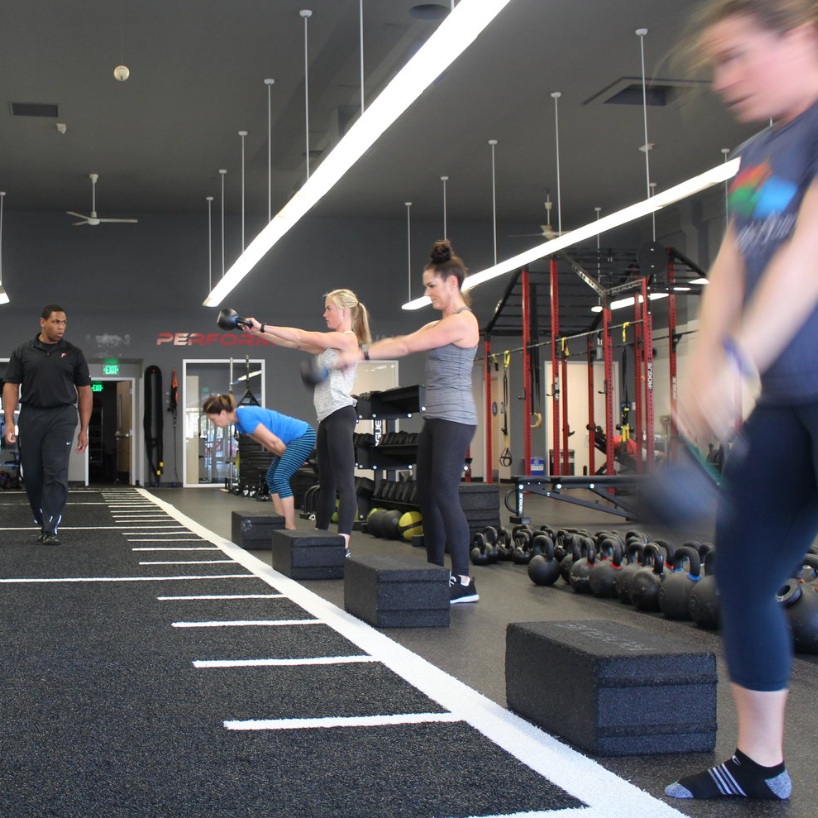 KB Happy Hour - Tue/Thu @ 6pm
Learn the foundational movements centered around the kettlebell. You will be exploring new movements and muscles as you develop the strengths throughout your glutes, core, and shoulders.